Whitmore offers reliability products designed to keep your equipment and fluids operating at peak performance while maintaining a safe, organized work environment. Their solutions are specialized in absorbents and cleaners, desiccant breathers and adapters, and lubrication management products.

Breather Adapters
There's never been a cleaner, more effective way to store, filter and pump lubricants. LubriSource provides many adapters and replacement parts for a range of applications, accommodating mount breathers, various equipment reservoirs, tanks, drums, gearboxes, hydraulic reservoirs, and more.
Perfect solutions for:
Fluid handling

Managing

spills and contaminants

Increase oil pumping efficiency

Improving oil-handling safety

Protecting equipment
Whitmore's Desiccant Breather line, Air Sentry, sets the standard for contamination control. State-of-the-art features reduce particulate and moisture contamination, ensuring your equipment and fluids last longer.
This innovative breather line integrates check valve technology and offers replacement cartridges, reducing maintenance costs significantly. The clear 360° view to easily inspect the adsorption of moisture from a distance to confirm the breather is getting the job done.
Lubrication Management - Fluid Handling Systems
OilSafe lubrication management is the only reliable choice for smart, safe storage and transfer. Our products establish best practices throughout your workflow, eliminating risk and human error. Each step is color-coded, simplifying maintenance, extending the life of your machines, and keeping your business running.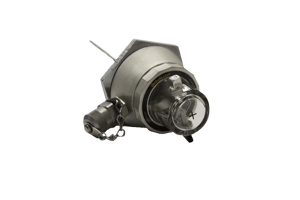 Shatterproof, stain-proof and chemically resistant, Whitmore's InTelliPort Sight Glasses give a 3D view of for greater detail when inspecting your oil, allowing contaminants to be easily discovered.
Up to four times stronger than other acrylic sight glasses, these sight glasses withstand harsh environments, including extreme temperatures, and a range of industrial fluids. Easy access testing and interchangeable probes provide indication of corrosive agents with oil without needing to shutdown.
Built-in oil sampling port

Access point for quick sampling and hand-held instrument tests

Corrosion indicator

Easy to remove and view magnetic plug

Nut allows for easy glass rotation or removal
LubriSource technicians are trained and experienced in effectively using Whitmore's products and solutions. Our technicians can develop a customized lubrication program specific to your needs that can help increase equipment uptime while saving costs. Contact one of our lubrication specialists to learn more about how you benefit when LubriSource brings the added power of Lincoln lubrication products to your facility.