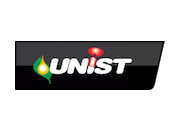 We're a proud distributor of Unist spray lubrication systems. Unist has been manufacturing Minimum Quantity Lubrication (MQL) solutions for metal cutting since 1957. The company's MQL solutions apply a minute amount of high-quality lubricant (Unist's Coolube®) directly into the cutting tool or workpiece interface. This results in
Decreased lubricant fluid usage
Cleaner and safer shops and floors,
Improved cut quality and metal cutting tool lifetime value.
Clean, dry metal chips for easy and more profitable recycling,
Elimination of costly coolant treatment equipment and coolant disposal costs,
in addition to a potential 20–50 percent increase in production rates.
Metal Cutting Lubrication
MQL is nothing new. In fact, it's widely accepted in European machining where strict environmental regulation makes going green less of a choice and more of a fact of life for metalworkers.
MQL has a proven track record in working just as well as, or better than, traditional flood coolants and without costly negative consequences like health hazards, disposal costs and pricey circulation equipment and fluid mess.
Unist MQL systems
Pairing a Unist system with high-quality, 100 percent natural, vegetable-based Coolube® lubricant makes for machining operations that are as friendly to the environment as they are to workers' skin.
Precision Metal Cutting Tool Lubrication Since 1993
Since 1993, Unist has offered precision lubrication application systems for the metal forming industry. Unist's Uni-Roller® systems feature a patented internally fed lubricant roller design and provide an environmentally friendly solution for applying lubricants to coil stock.
The Unist product line is built around the concept of applying lubrication in a precise manner, which results in fluid usage reduction, the elimination of unsightly, dangerous fluid mess and increased efficiency due to an even and consistent application of fluid.


Contact Lubrisource for questions about Unist systems and lubricants or how you can lengthen the lifetime of your metal cutting equipment.