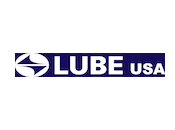 We're a proud preferred distributor of LUBE USA, a trusted veteran with 50+ years of experience serving the lubrication systems industry, including machine tool, plastic injection molding, packaging, metal stamping, food processing, woodworking and automotive.
Lubricant Systems for Machine Tooling
LUBE USA's products include:
Oil and grease systems,
LHL hybrid lubricant systems,
Metric tubing parts and lubrication systems,
Parts and accessories for industrial customers.
LUBE USA products are used wherever bearings, ball screws, conveyors, high-speed spindles and other mechanical parts must be centrally, automatically and precisely lubricated with oil or grease.
Contact Lubrisource today and enquire how we can create an automated lubrication system work for your manufacturing plant and machines. We service, repair, and provide parts for automated lube systems and the tools used to lubricate manufacturing machinery