Assalub develops, manufactures and markets lubricant handling equipment as well as centralized lubrication systems and components for these
systems. A privately-owned company with some thirty employees, Assalub is exclusively devoted to lubrication automation and handling with all their products known to represent a very high quality standard.
About 35 kilometers east of the regional capital of Linköping, their headquarters, production, development and warehouse are all located in the city of Åtvidaberg, Sweden, approximately 200 kilometers south of Stockholm.


Equipment for Handling of Lubricants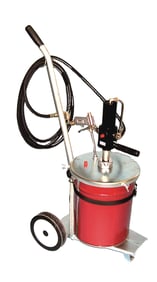 Assalub's product range consists of air driven pumps for grease, oil, waste oil, and anticorrosion fluid, including barrel mounted pumps as well as some available in a wall-mounted version.
In accord with these products, our program also includes other accessories such as hose reels, flow meters, trolleys, and more – all things needed to provide a full range of accommodation.
Centralized Lubrication Systems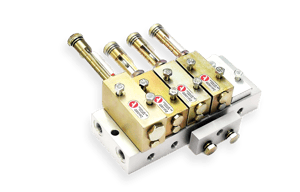 Assalub also manufactures single line and dual line systems in addition to multi-outlet lubrication pumps for both oil and grease. These lubrication systems are applied in several applications all over the world with products that can be found in
cement making factories, on stone crushing machines, industrial separators,
balance bridges, paper machines, steel mills, and more.

Assalub's portfolio of lubrication systems includes
- Single-line
- Dual-line
- Multi-line
- Progressive
- Circulation
- Single Point Lubricators