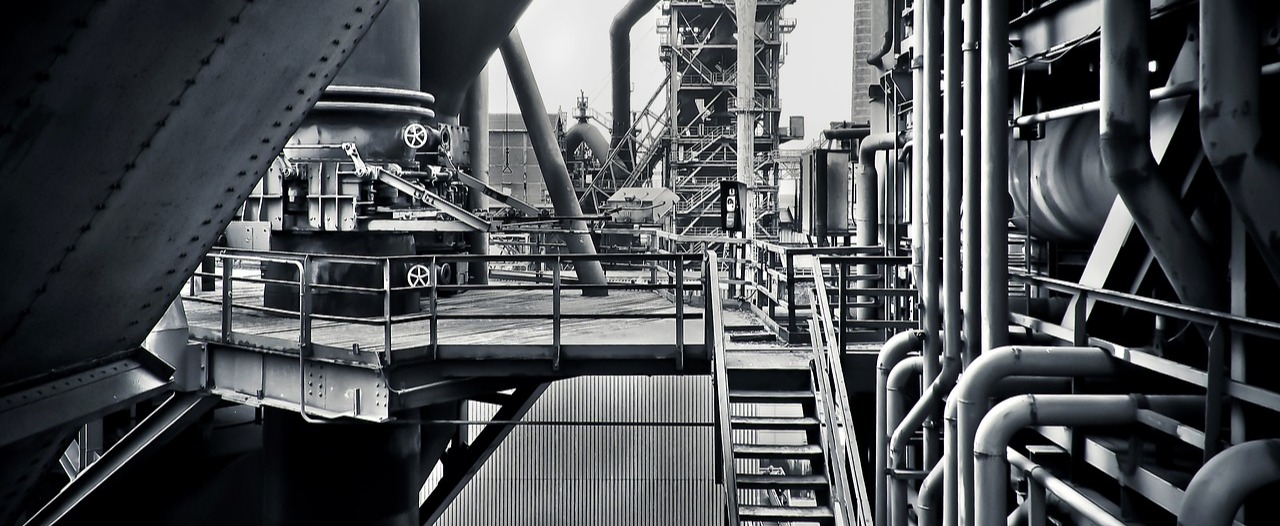 The steel industry is an integral part of our everyday lives. From our cars and transportation to bridge beams and infrastructure, we can't deny our world revolves around steel. At LubriSource, the month of August is Dedicated To Steel. We'll be sharing specific white papers, unique systems design, oil conservation tips and calling out innovation that is taking reliability to the next level for the metals industry.
At LubriSource, we are proud to support and be a key solution partner across the region for many steel mills. Our team provides complete system engineering and design, as well as installation, training, lubrication system assembly and lubrication system maintenance. LubriSource is a solutions-oriented partner; much different than a vendor focused on selling. We bring value by leveraging 30+ years of automated lubrication systems experience.
With a specialization in steel mills, our goal is to help you optimize your operations through best-in-class lubrication programs. Read more about our success in the steel mill industry here.
State of Steel in Ohio and the Region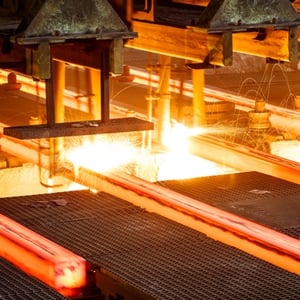 In the state of Ohio 25,821 people are employed through the steel industry. Ohio is also ranked second in the nation in raw steel production every year in the last decade.
In fact, 11 companies on Fortune magazine's U.S.-1,000 and Global- 500 lists have iron and steel industry establishments in Ohio, with two of them – AK Steel and Worthington Industries – maintaining their world headquarters here. Adding to that, the world's largest steel company, ArcelorMittal [sic], has a regional headquarters, here in Ohio.
ArcelorMittal pours at least 3.8 million tons of raw steel per year in Ohio, followed by GM Supplier of the Year AK Steel with a minimum of 3.5 million. Republic Steel comes in at nearly 2.4 million tons of steel, with North Star BlueScope [sic] at close to 2.2 million and TimkenSteel [sic] at over 1.5 million tons. The total capacity of annual steel production in Ohio is at least 14.7 million tons - Now that's a lot of locally produced steel!
Also in the region, we would be remiss if we didn't call out Nucor steel, which has been proudly recognized as the Steel Producer of the Year at the Fastmarkets AMM Awards for Steel Excellence, one of the most prestigious and recognizable awards programs for the global steel industry.
Another close neighbor impacting our region is U.S. Steel in Pennsylvania. United States Steel Corporation recently accepted an award sponsored by the U.S. Department of Energy for a project that enhanced its mill model used for creating advanced high-strength steel, a special steel created for increasing fuel efficiency requirements while maintaining exceptionally high safety standards.
Engagement Through AIST
This year we invested and joined AIST, Association for Iron and Steel Technology and attended the National Conference. AIST's mission is to advance the technical development, production, processing and application of iron and to provide networking, education and sustainability programs for advancing iron and steel technology. In the recent town hall meeting at the AIST National Conference, key leaders discussed trends and global key impacts to steel. See in the video below.
On September 10th, in Merriville Indiana, LubriSource will also attend the Midwest Member Chapter Annual Vendor Fair.
Stay tuned for our next two blogs focused on the steel industry, with best practices for conserving oil in a steel mill (as energy consumption in a steel mill is a top priority), and gear box maintenance.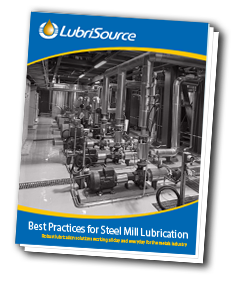 Oh – and don't forget: We're offering a free informative white paper, "Robust lubrication solutions working all day, every day for the metals industry," providing best practices and capabilities delivering value such as:
Reduced parts replacement and spare parts inventory
Eliminating over-and- under lubrication
Reduce unplanned down-time
Increase worker safety
For more information, please reach out to our team directly at 937.432.9292 or info@lubrisource.com.