Download the free white paper "Rolling Bearings in Paper Machine Handbook"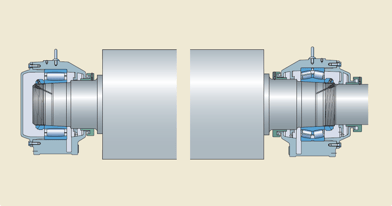 A comprehensive handbook for paper machine designers, operators and maintenance staff
Gain insights on rolling bearings from this updated guide. This handbook includes new information on SKF bearings along with expert recommendations.
Leverage SKF's expertise and knowledge of rolling bearings in paper machines to help your business
Download the white paper and learn more about how the SKF Handbook can help you achieve. The guide looks back at ancient Egyptian history to give a better explanation of the importance of lubrication today. The handbook discusses many details regarding rolling bearings and gives expert commentary on the following:
Root cause failure analysis
Precise maximum water content recommendations
Knowledge of the SensorMount method for mounting bearings with tapered bores
Equation for reeler bearing load calculations

Discover how you can reap the benefits from the rolling bearings in paper machines handbook by downloading the white paper now!