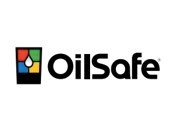 LubriSource is a proud distributor of OilSafe Lubrication Management, the only reliable choice for smart, safe oil storage and transfer solutions. Our OilSafe products establish organization and best practices throughout your facility and workflow, eliminating risk and human error through a variety of applications:
Color coded equipment

Labeling and identification tools

Storage and handling equipment

Spill prevention surfaces and solutions

Grease fitting tools
High control grease guns
Each step is color-coded, organizing the process, simplifying maintenance, and extending the life of your machines. Keeping your business running.
Lubrication Management Equipment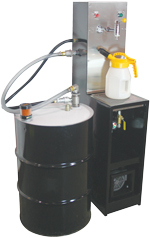 OilSafe's innovative oil and grease equipment provides proven storage, transfer, and dispensing benefits, boosting best handling practices and excellent contamination control.
Including grease guns, sight glasses, fitting protectors, drums, sleeves, hoses, adapters, and more, our ergonomic and space efficient solutions maximize your equipment functionality, safety, and mobilization without breaking budget.
Prevent malfunctions

Prevent

contamination or misapplication

Save on the cost of equipment failures

Ensure the right grease is applied to the right equipment

Organize, protect, and better control your equipment from damage and weather
OilSafe Identification System
Bring the best in organization and content identification to your facility with the OilSafe Identification System. Using color-coding along with customizable labels and industrial strength materials, this identification system matches your grease guns, grease cartridges and machinery in the workplace, ensuring the right grease is applied to the right equipment.
Our OilSafe identification products come in a range of color coded equipment, including:
Drum rings

Grease gun grips

ID washers and tabs

High strength magnetic labels

Label clamps

Pocket frames

Adhesive and pocket labels
Bulk Storage, Dispensing & Handling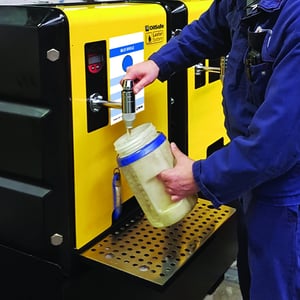 Cost-effective and compact, our oil storage and dispensing systems conveniently combine proper storage, filtration and identification to keep your workflow efficient and organized.
Spill Control
Increase safety and efficiency with our multi-purpose poly ramps, spill decks, and non-skid surfaces that make drum loading a snap. Designed for various spaces and room sizes, this equipment is perfect for optimizing space while providing safe walk-ups and traction loading
Polyethylene construction will not rust or corrode

Large sump capacity catches

incidental spills

Heavy-duty removable structural foam grates for easy cleaning

Rolled-edge design helps resist cracking and warping

Big performance at a great price
Our technicians can develop a customized lubrication program specific to your needs that can help increase equipment uptime while saving costs. Contact one of our lubrication specialists to learn more about how you benefit when LubriSource brings the added power of Lincoln lubrication products to your facility.